Meet the amazing Danish artist Dedvidas Tamosiunus in his comic book for dark humor lovers. The name of the comic is "Needle Wig" and the comic is 4-panel short comics. The comic is full of funny twists and unexpected endings and we are sure you will love the comic.
Devidas Tamosiunus is originally from Lithuania and currently lives in Denmark. The comic is a bit dark-themed yet so colorful. The playful drawing and hilarious style prove the stories. Devidas told learned everything about illustration through the internet. According to the artist, Mother Google has been a very good teacher despite attending an art school. He has 14.9k followers on Instagram and loves his work.
More Info: Instagram
#1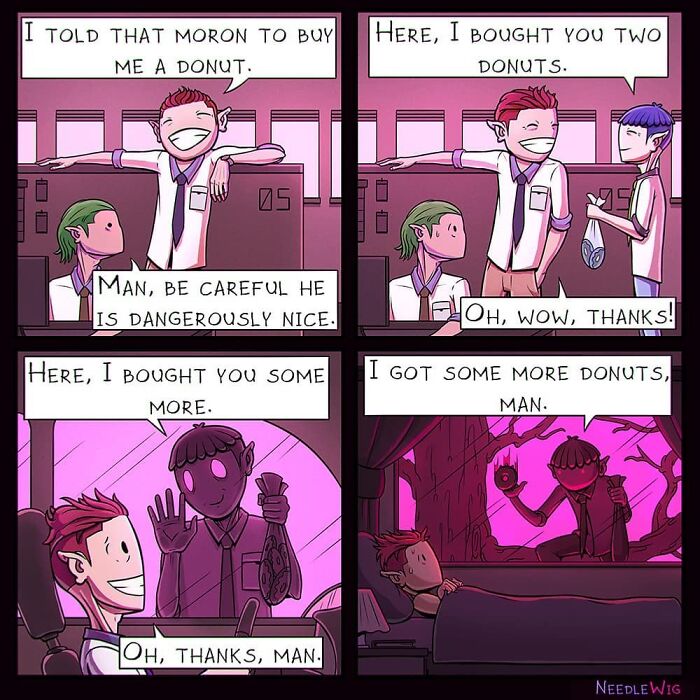 #2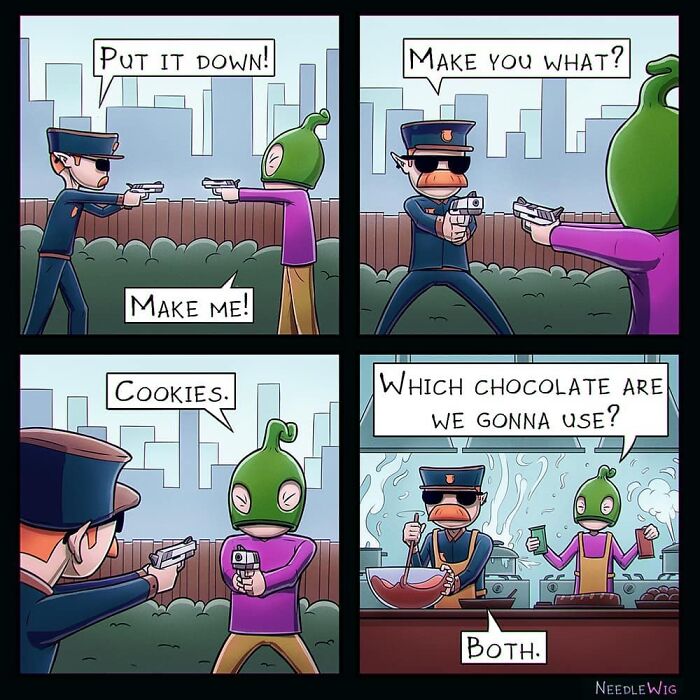 #3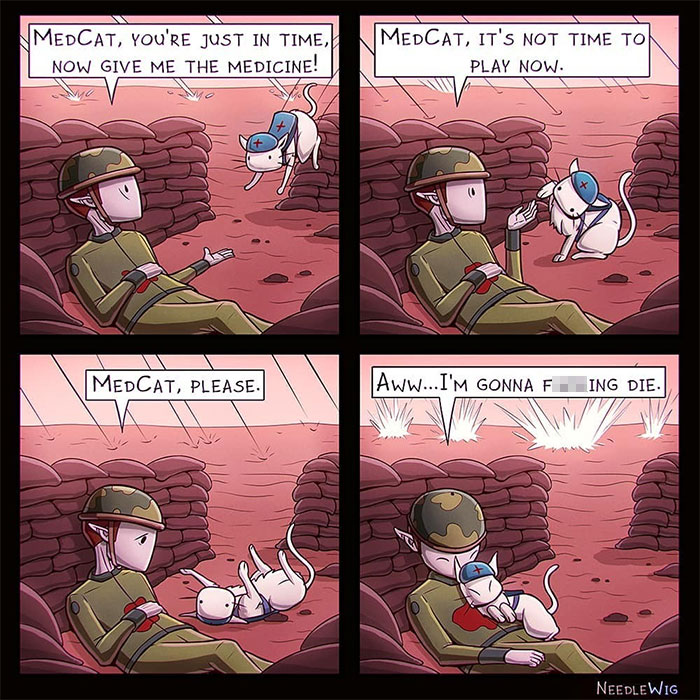 #4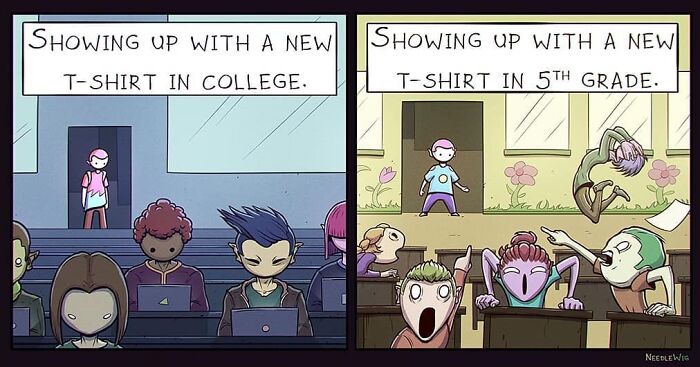 #5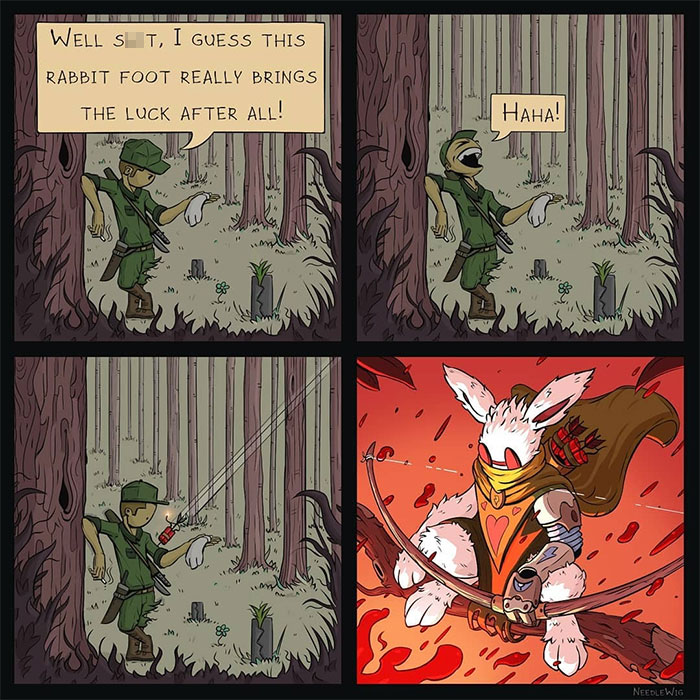 Needle wig comics are becoming more and more popular day by day. The artist said that it is difficult for me to generate ideas because sometimes I do not come up with anything for the whole day. But when I walk in a park, talk to someone, or hear a random conversation on the street or wherever I'm dancing, then I get thoughts.
#6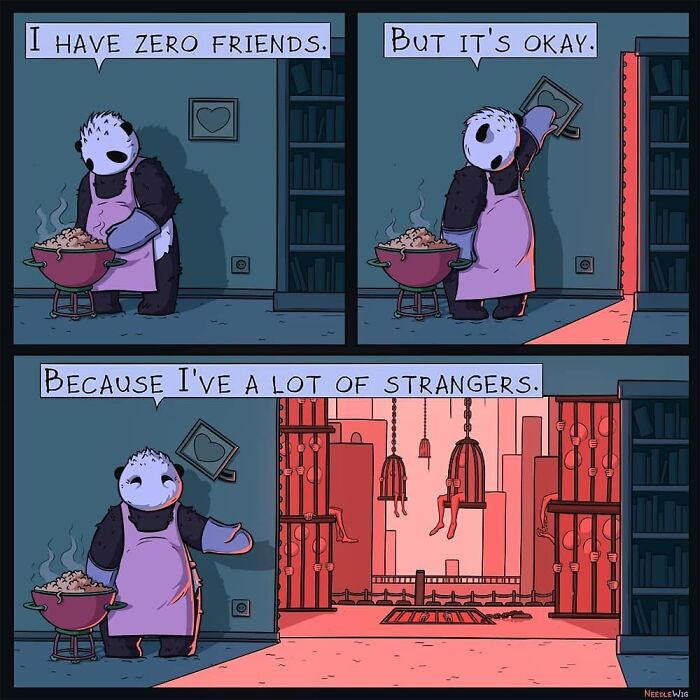 #7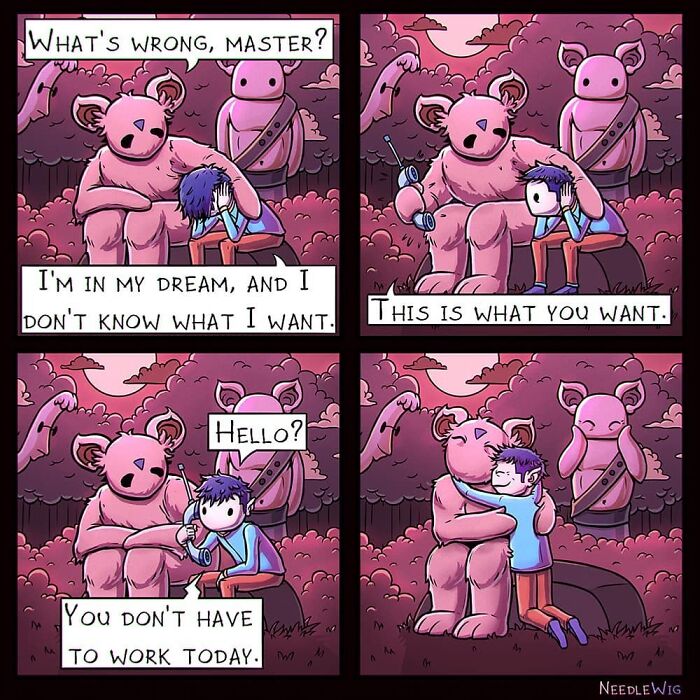 #8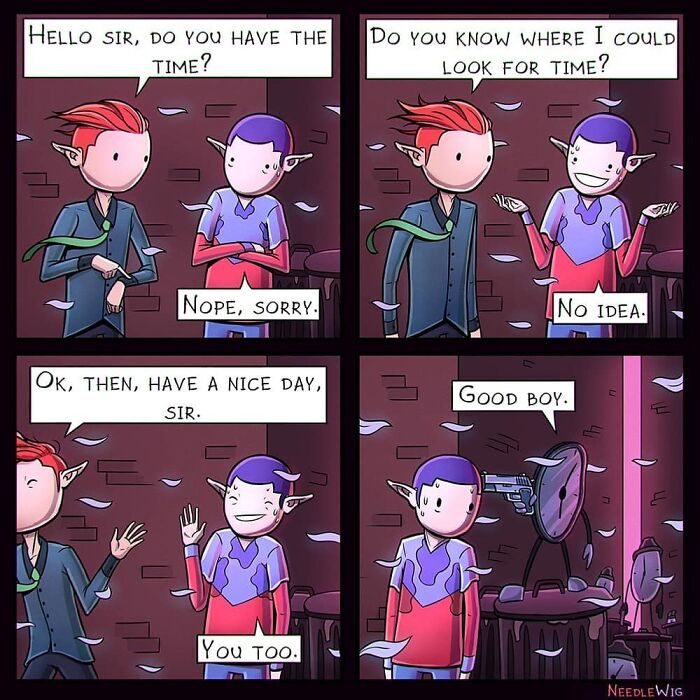 #9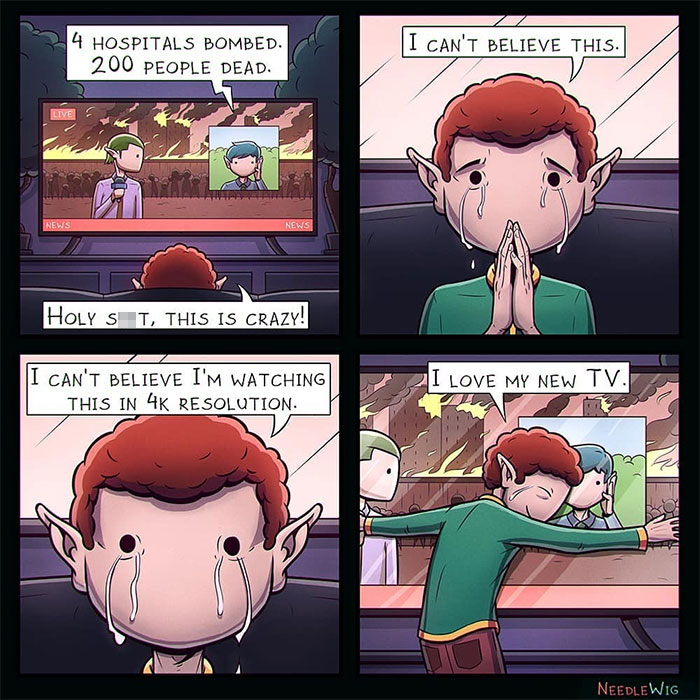 #10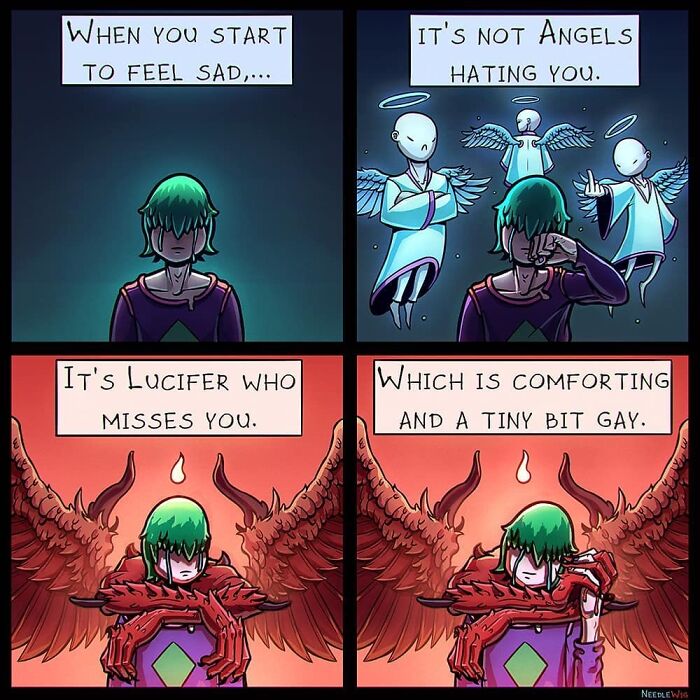 #11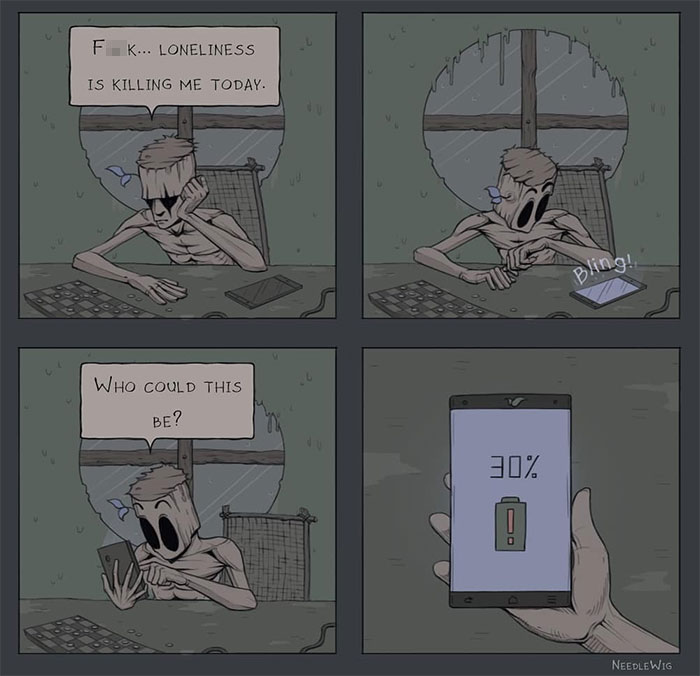 #12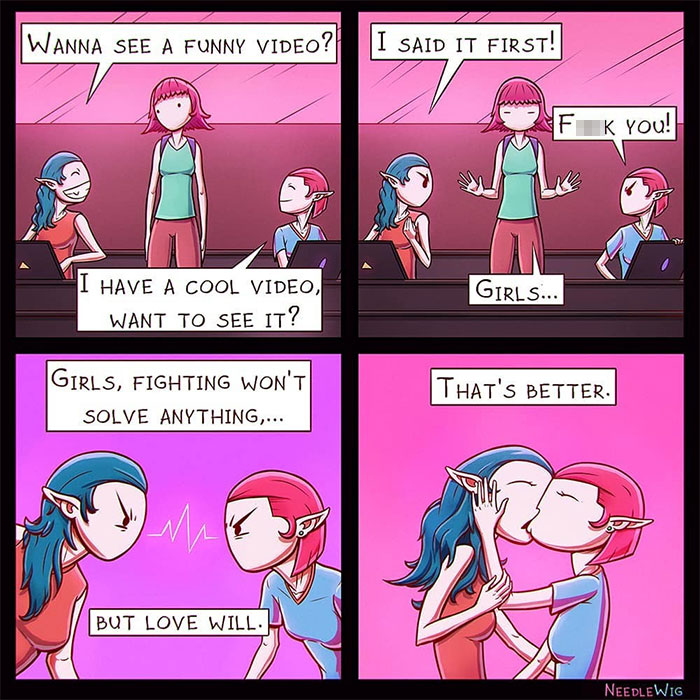 #13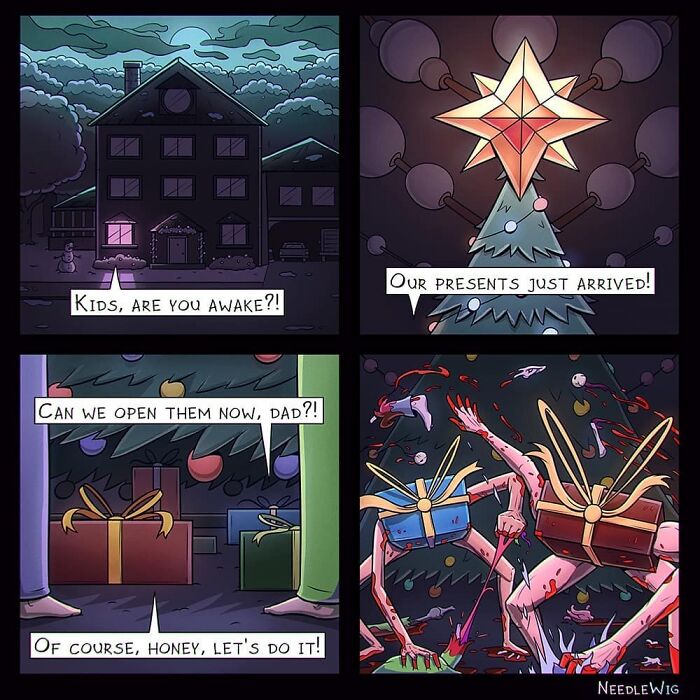 #14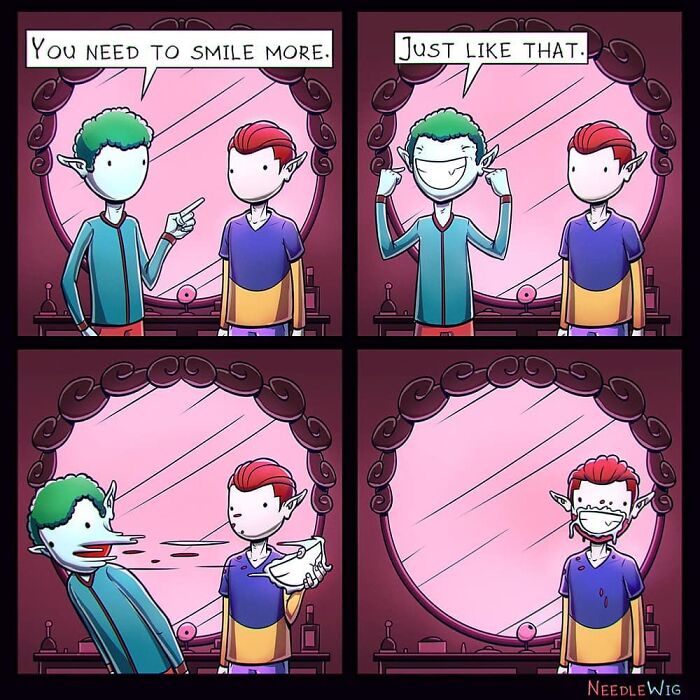 #15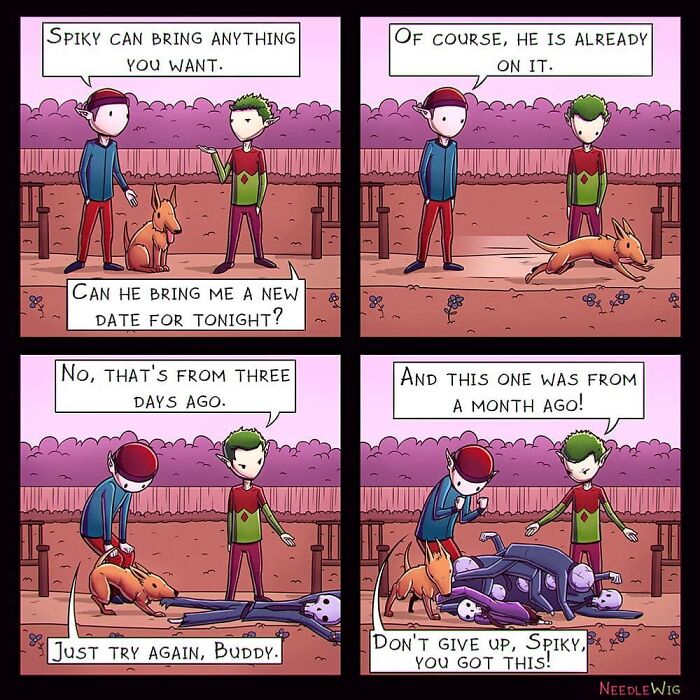 #16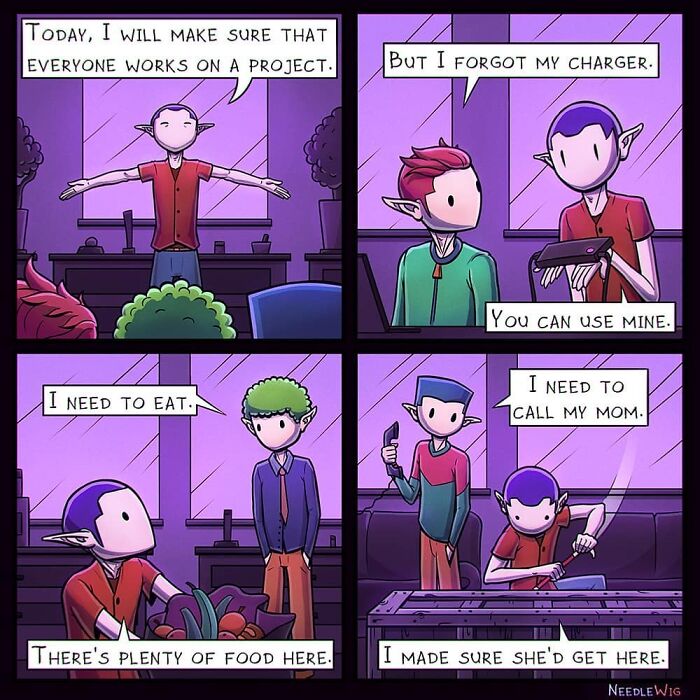 #17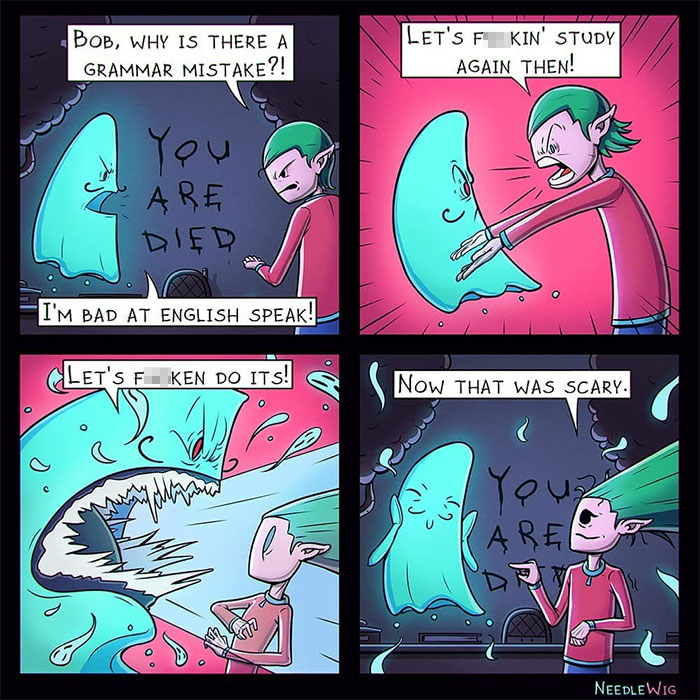 #18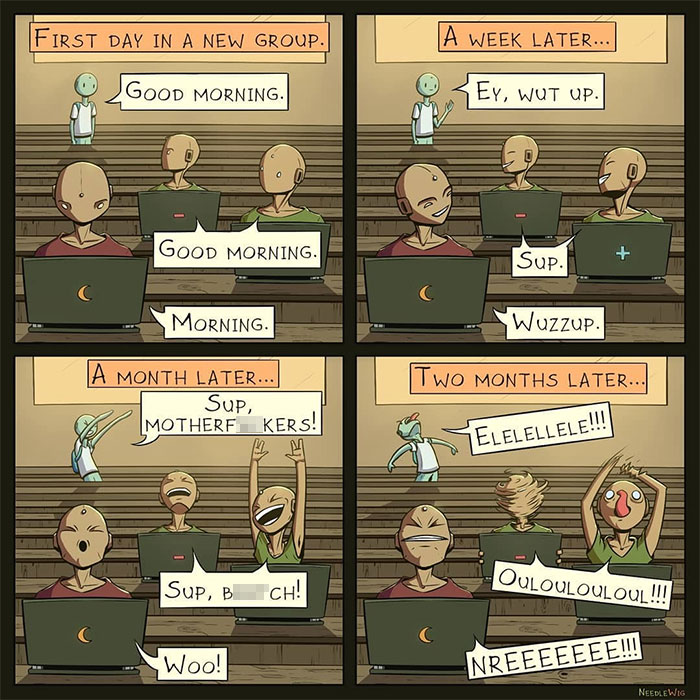 #19
#20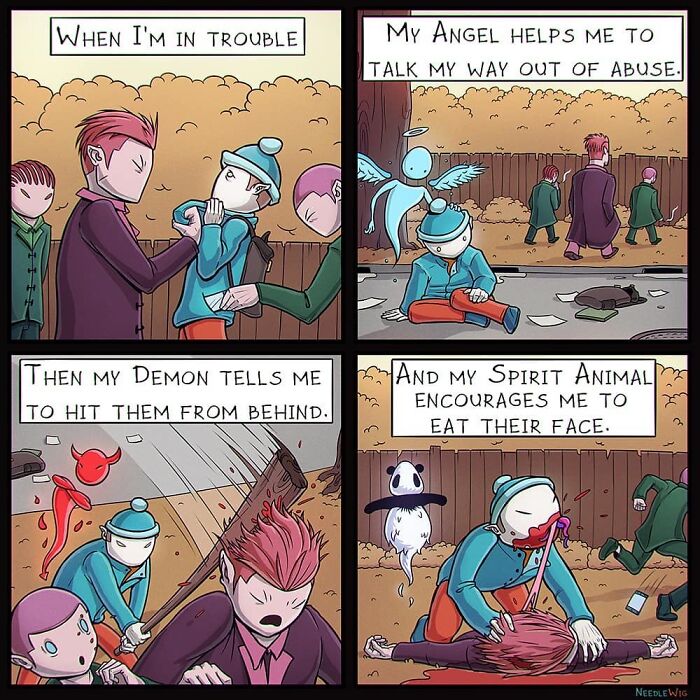 #21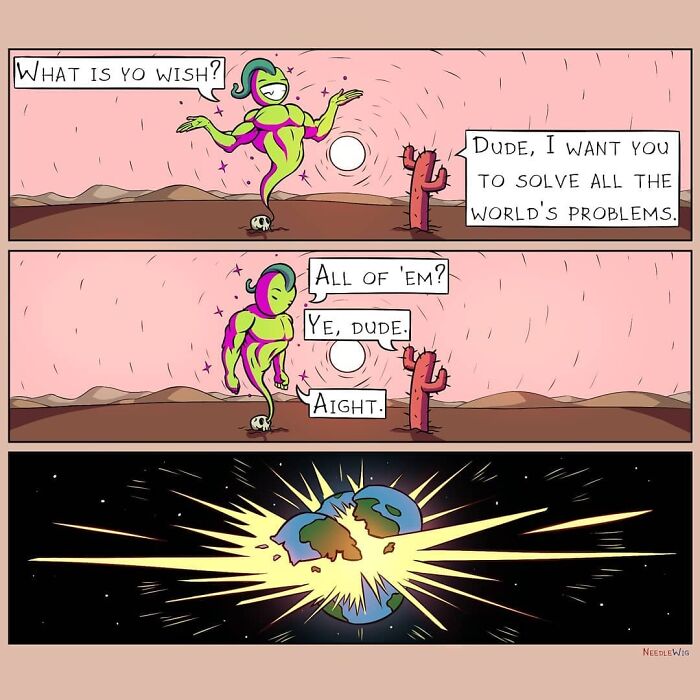 #22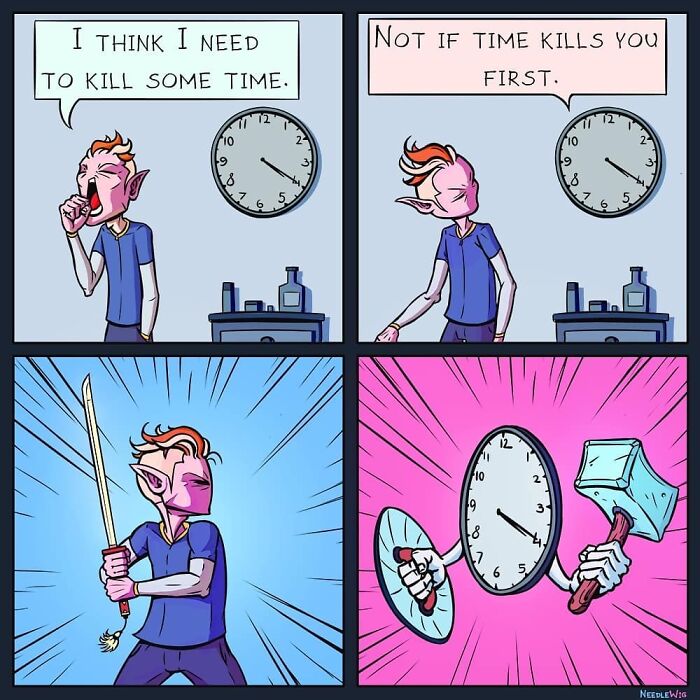 #23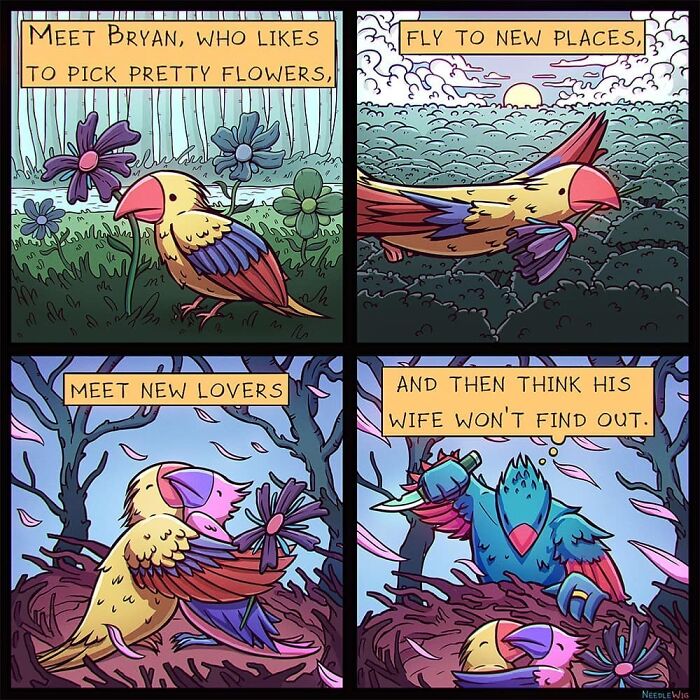 #24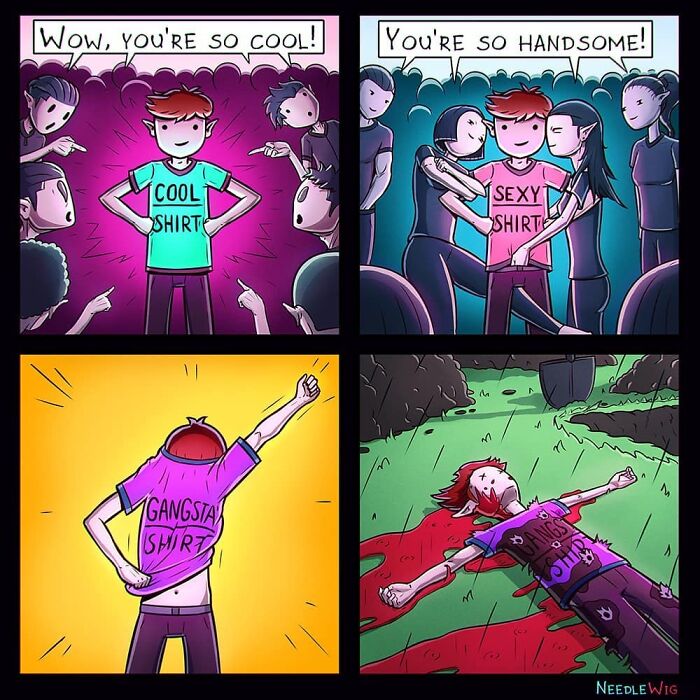 #25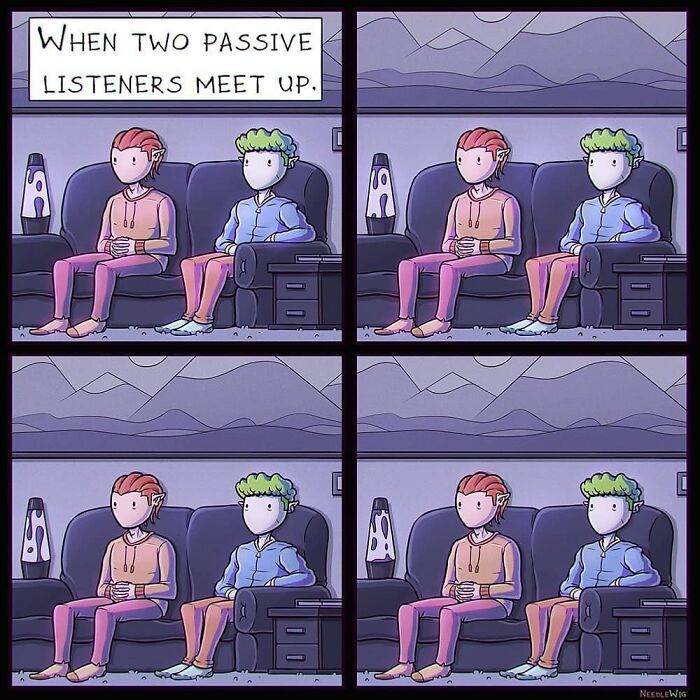 #26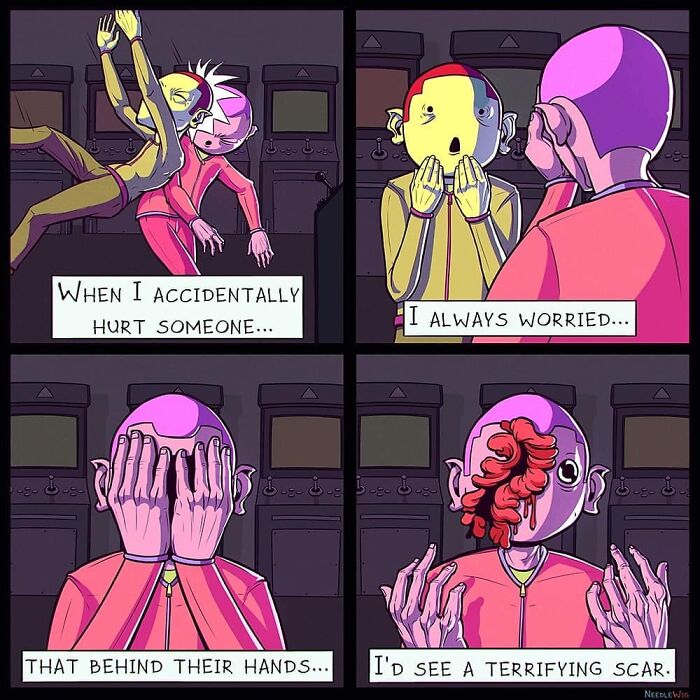 #27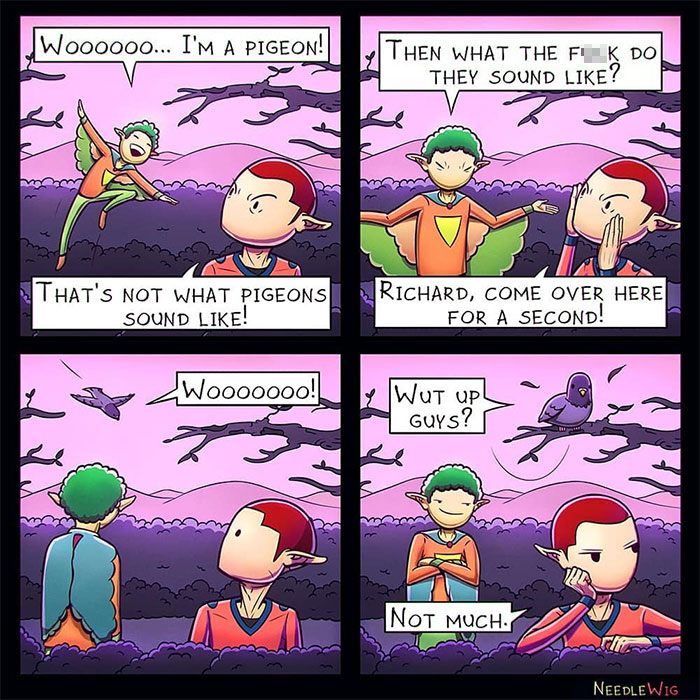 #28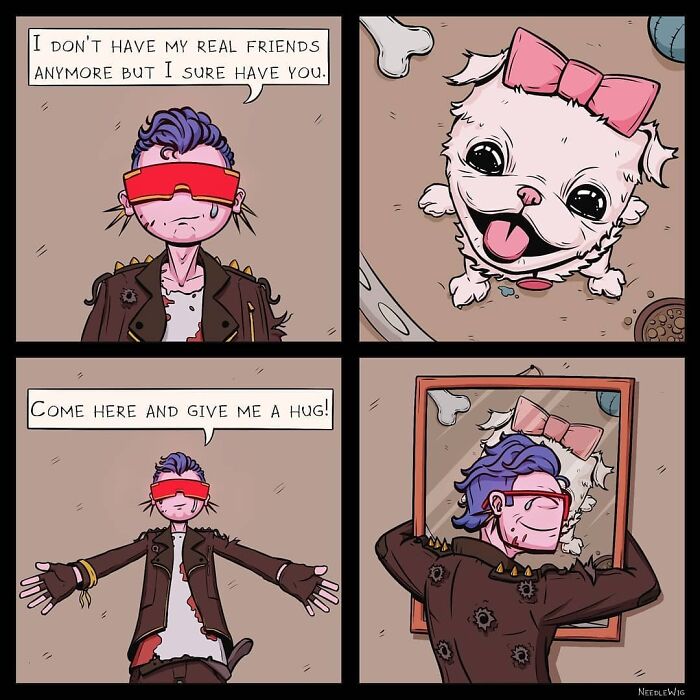 #29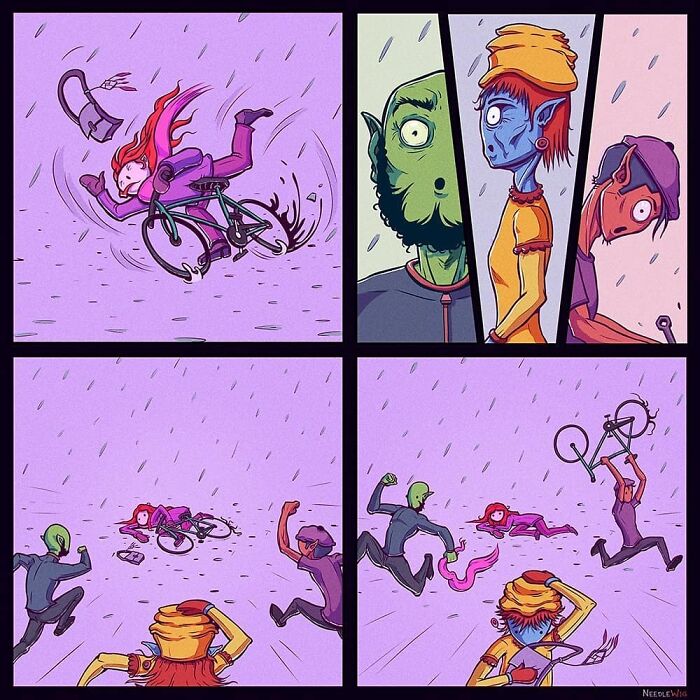 #30
#31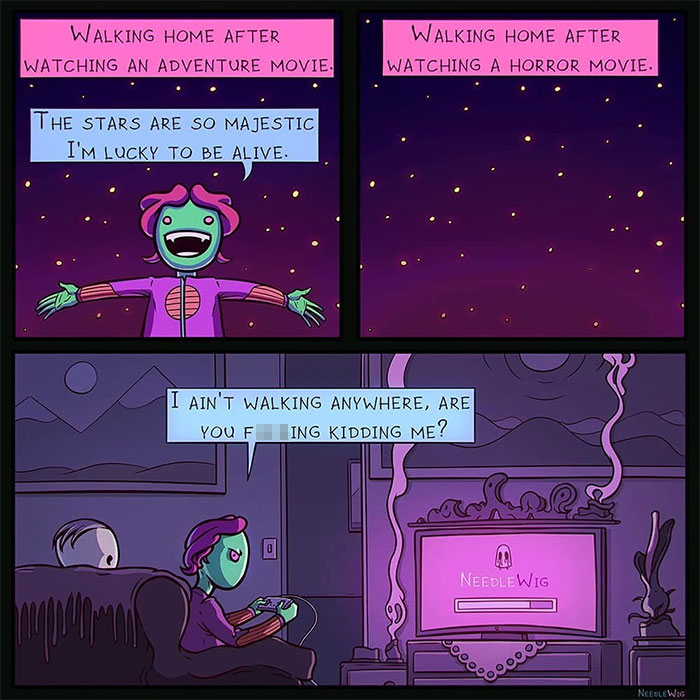 #32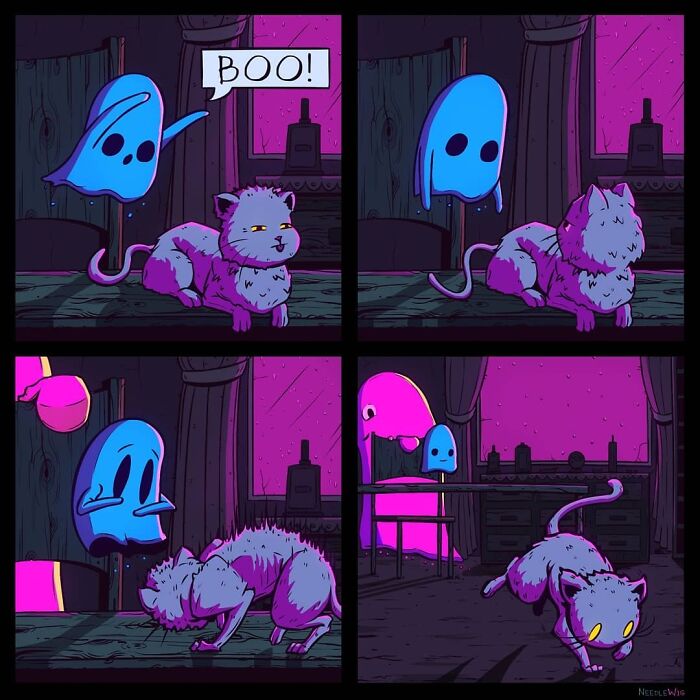 #33
#34