Today we bring you comics with dark humor and unexpected endings. Which will start your day with laughter and fun. Meet the artist ToothyBj whose comical laugh is full of fun. The comic is loaded with satire, dark humor, and absurd situations with small twists. We are sure you will love the comic.
The artist loved to read comics since childhood. When the artist was asked how long it takes him to make a comic, he said that when he gets the right idea, it can take 2 to 3 hours. He has got 127k followers on Instagram, they like him very much. You all have to keep guessing while reading the comic because comics are full of twists. Scroll down and enjoy the comic by artist ToothyBj.
If you missed the previous posts, you can find them by clicking here.
More info: Instagram | twitter.com | Facebook | patreon.com
#1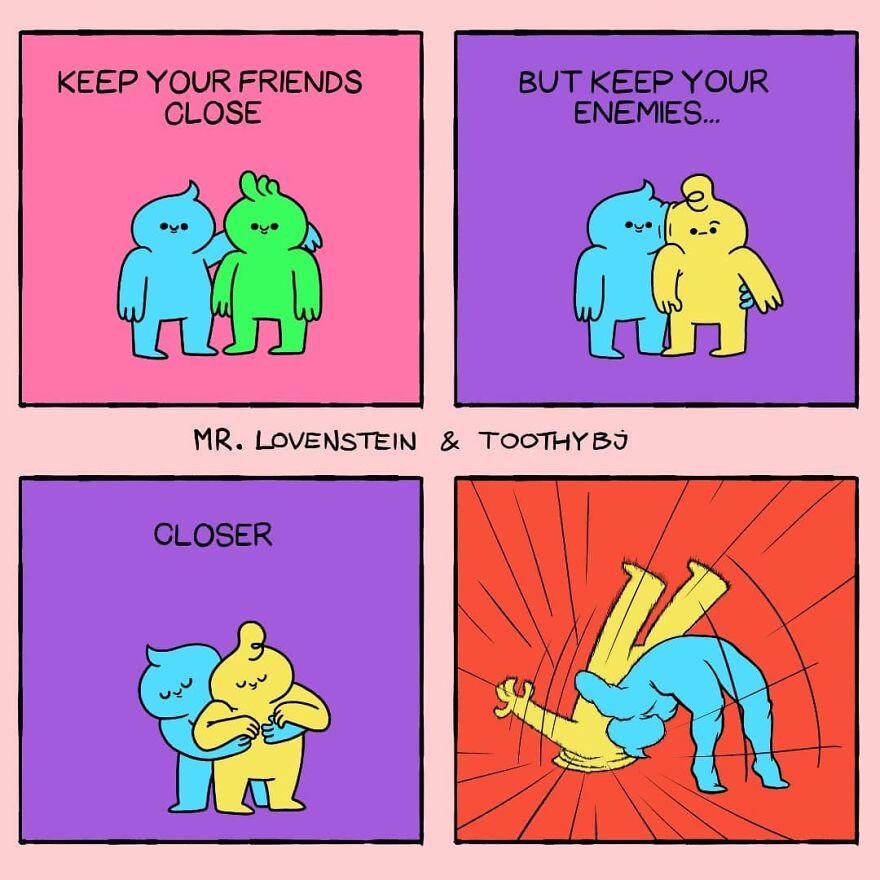 #2
#3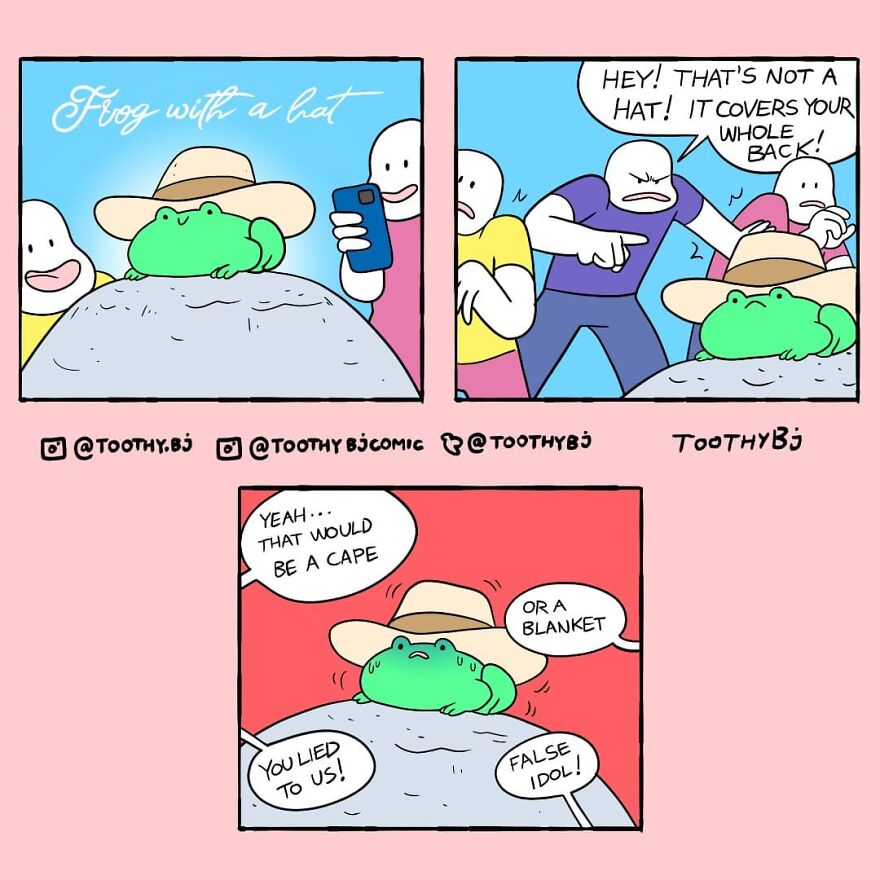 #4
#5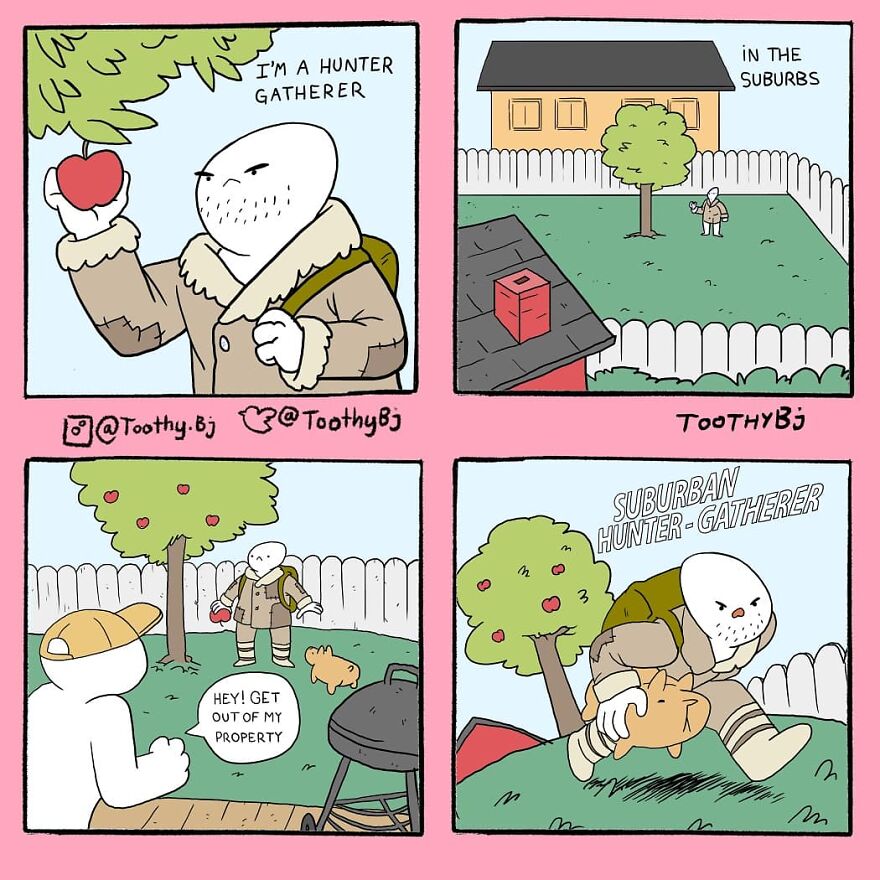 #6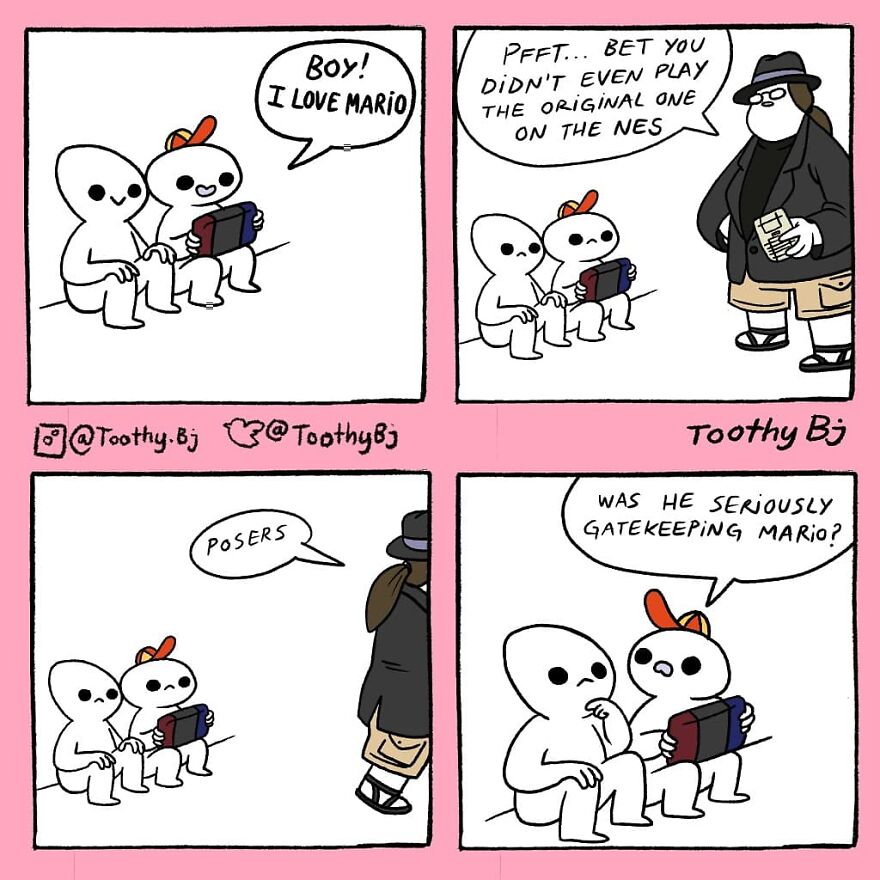 #7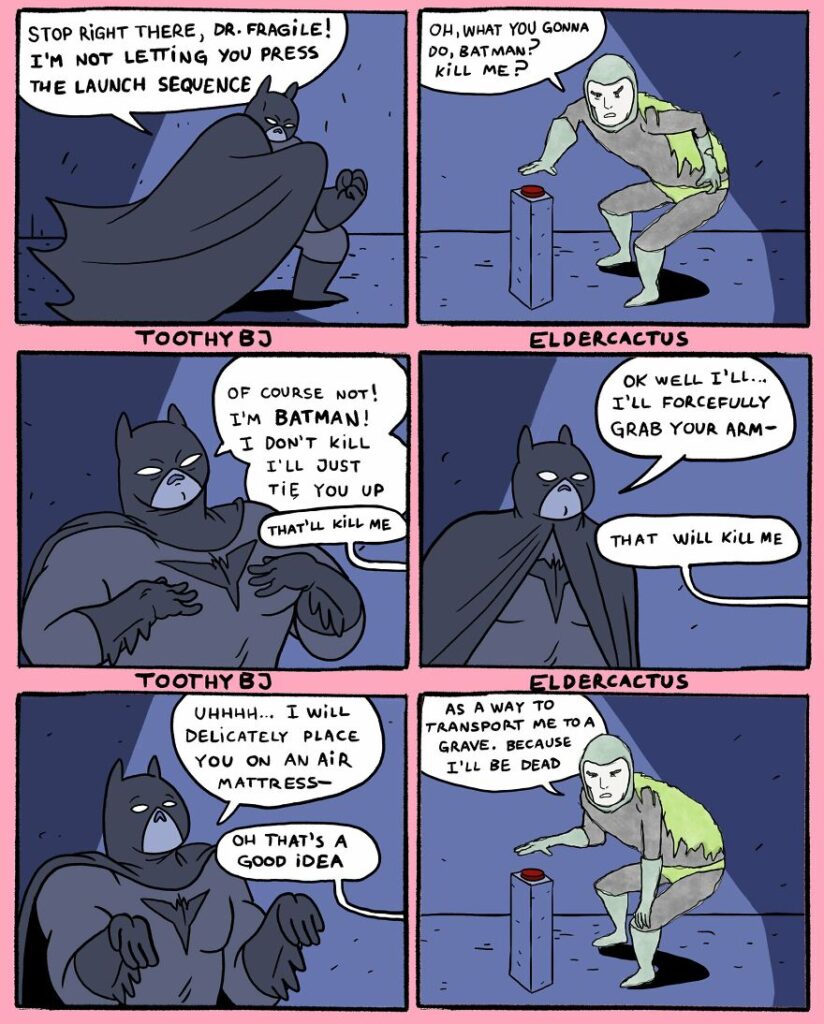 #8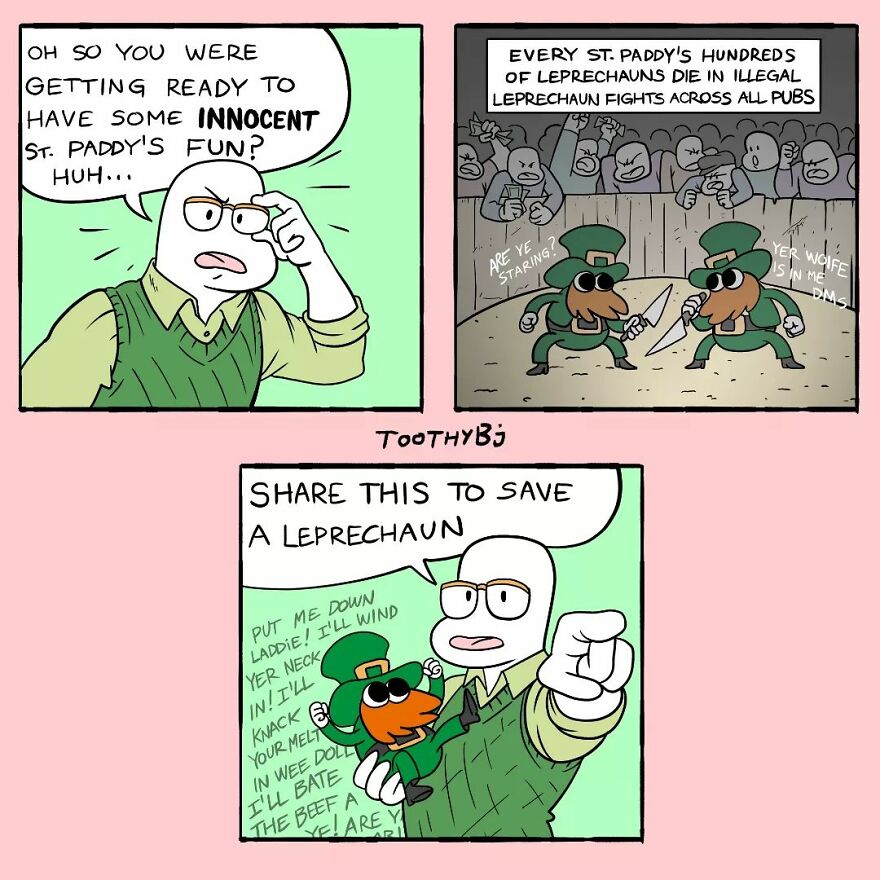 #9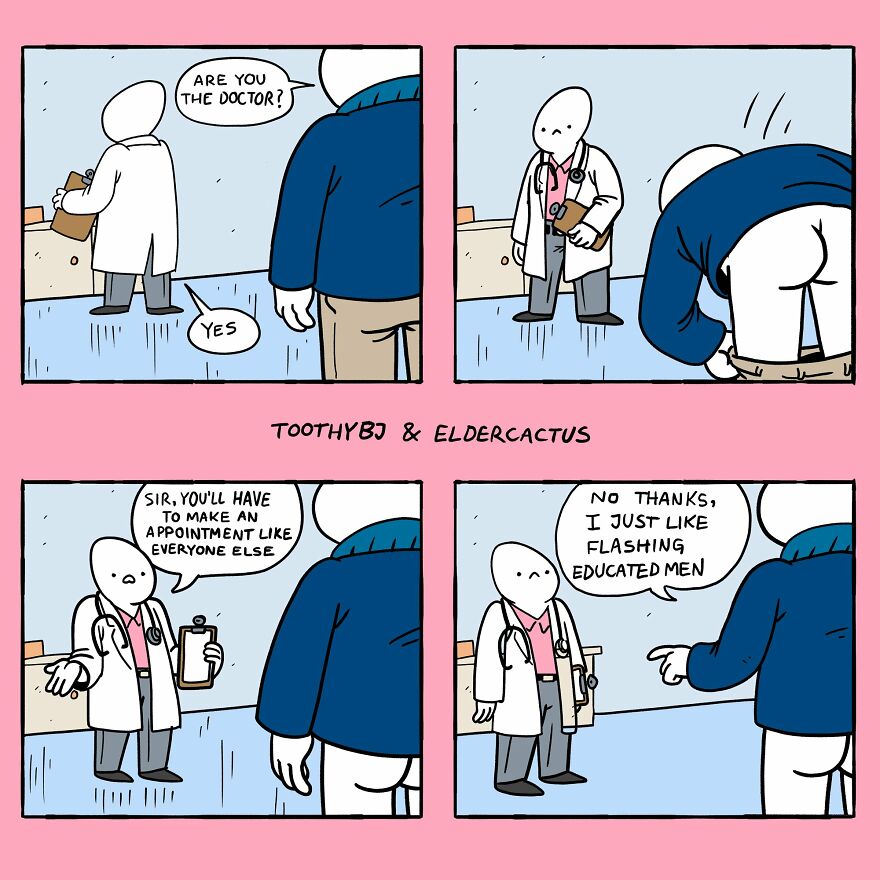 #10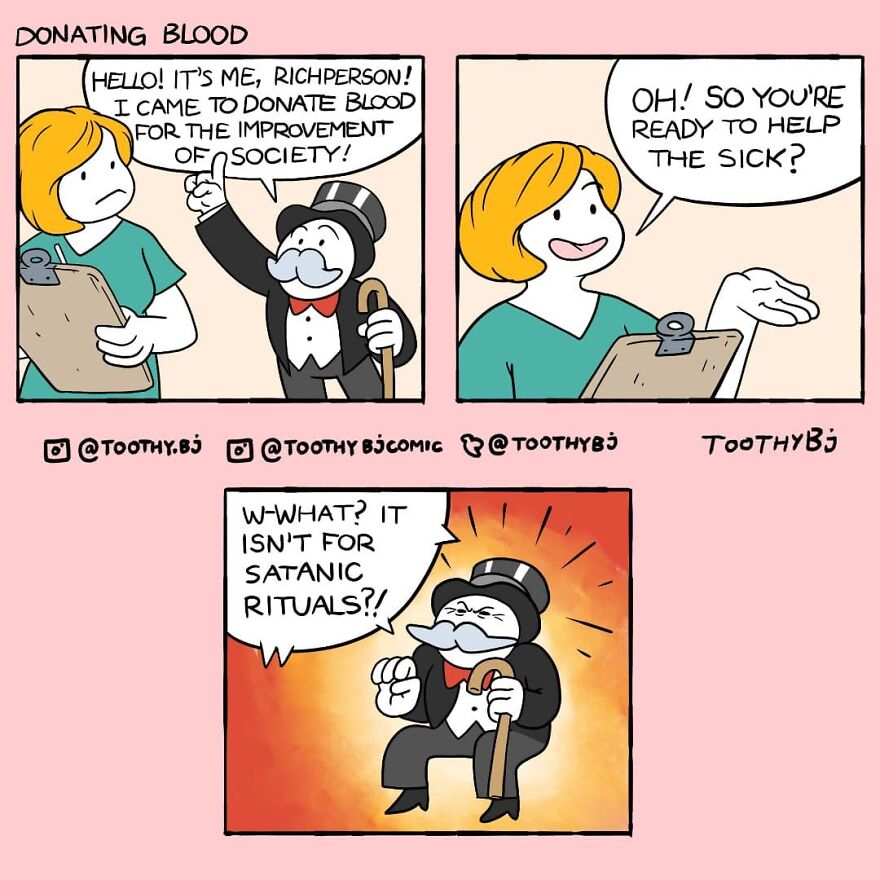 #11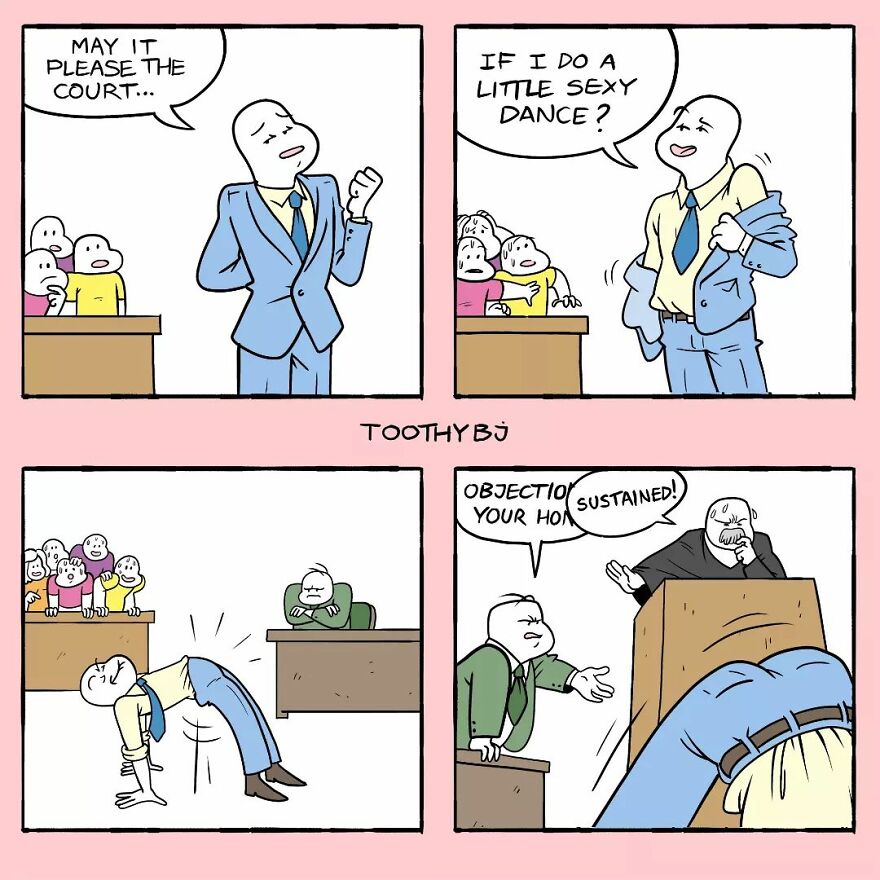 #12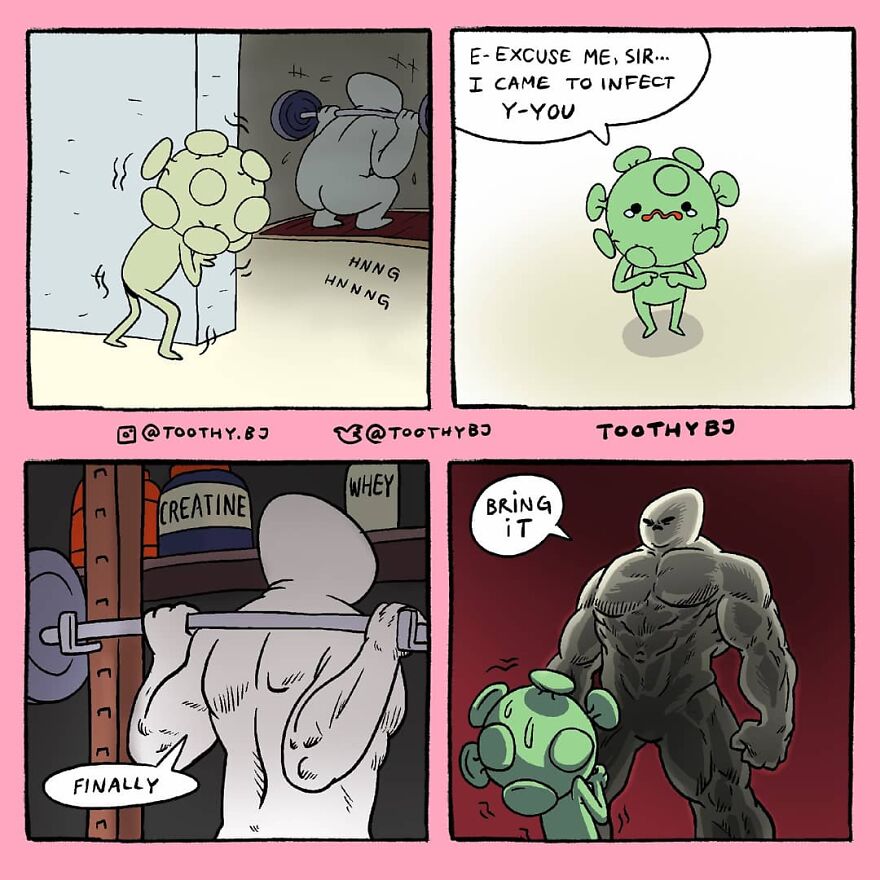 #13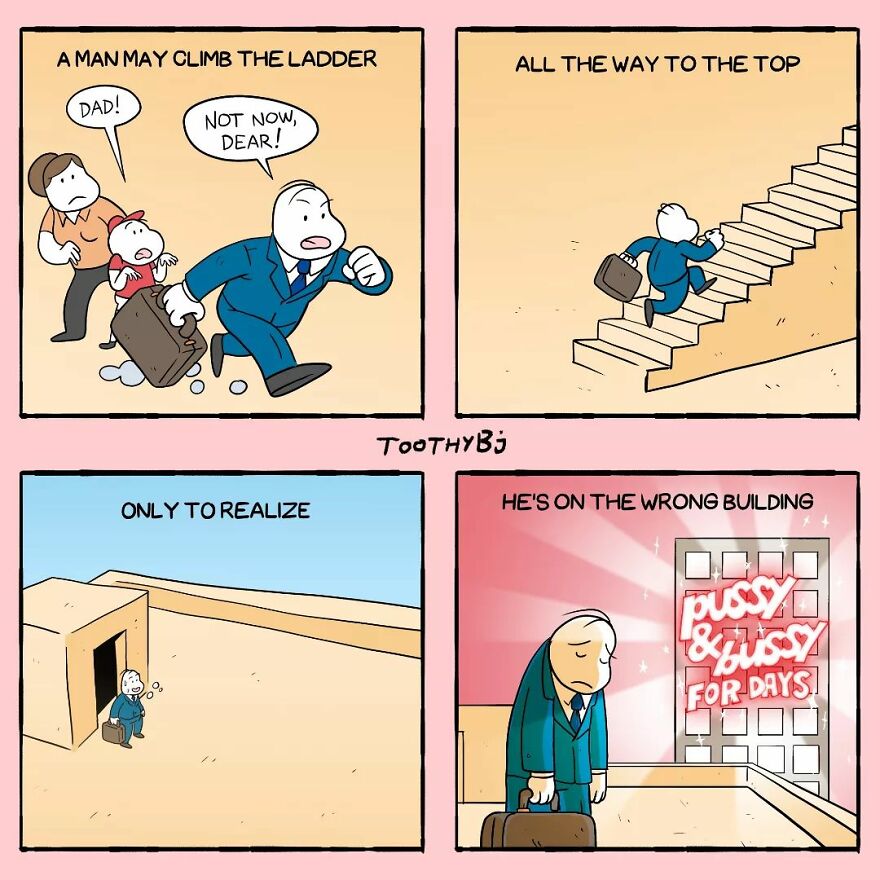 #14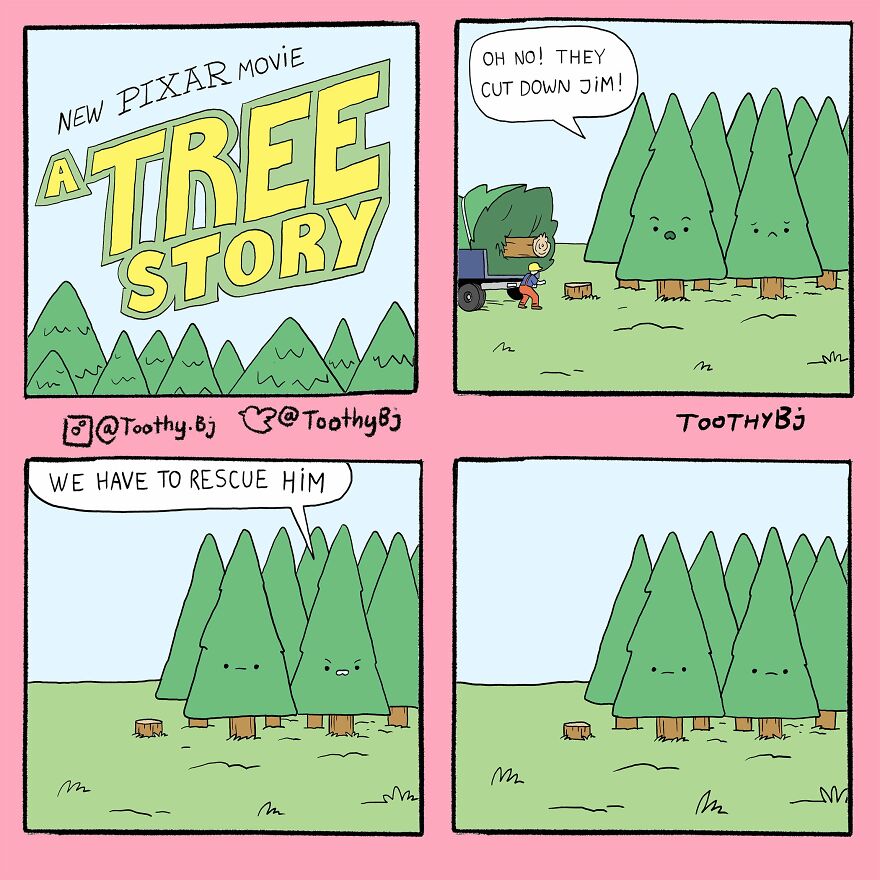 #15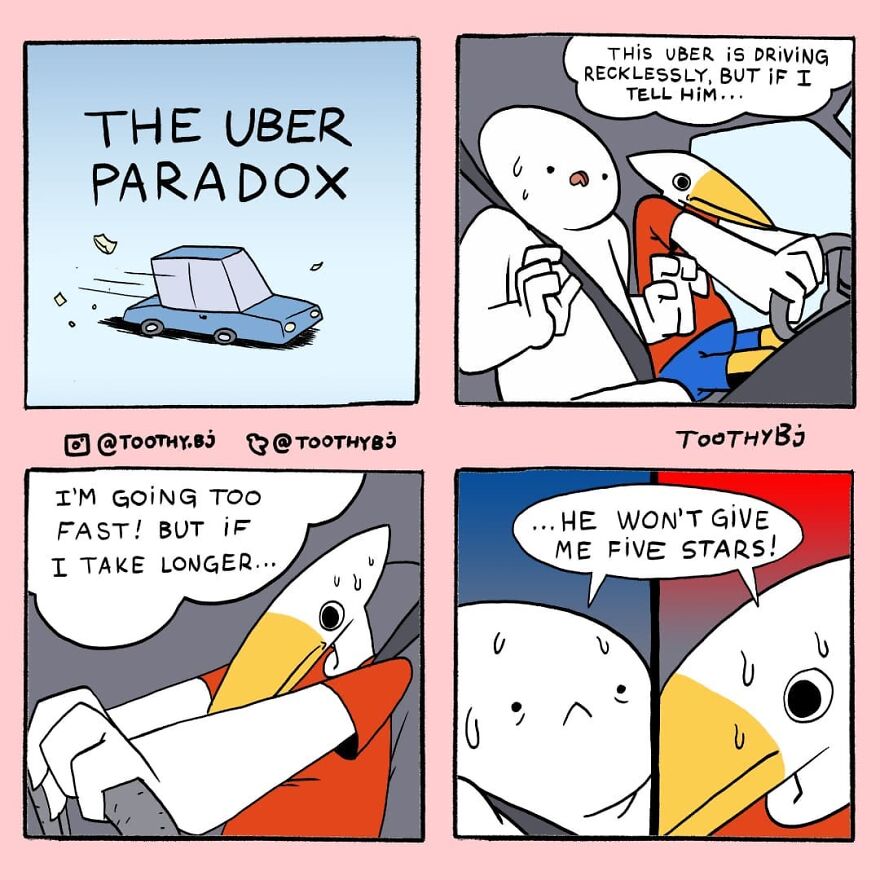 #16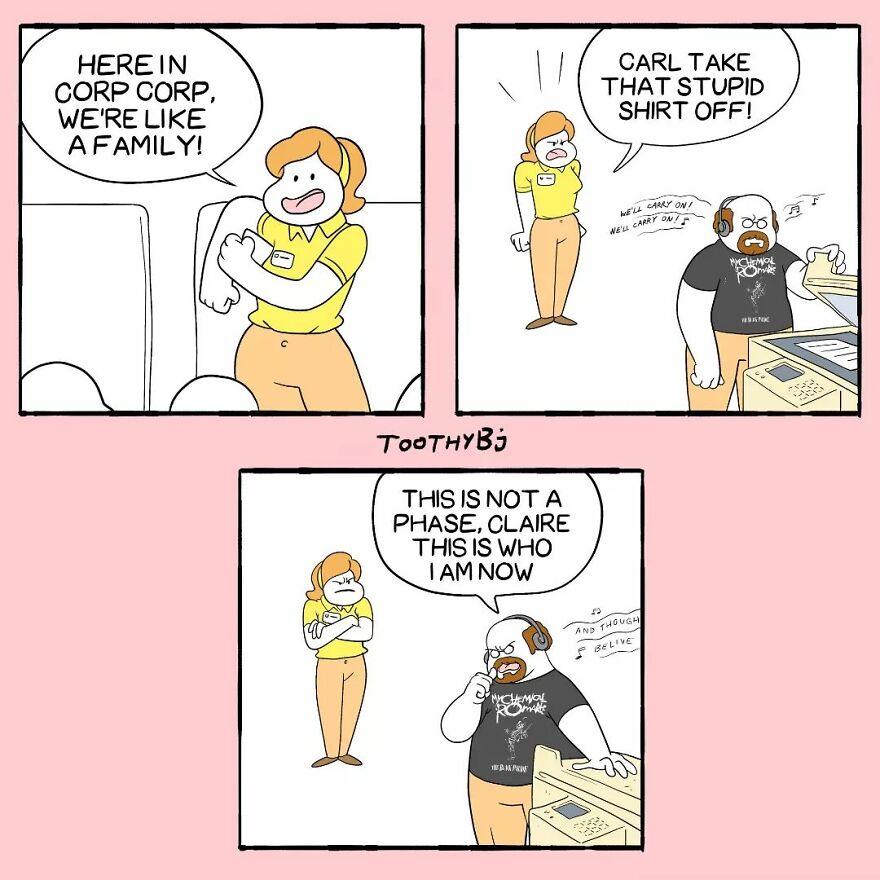 #17
#18
#19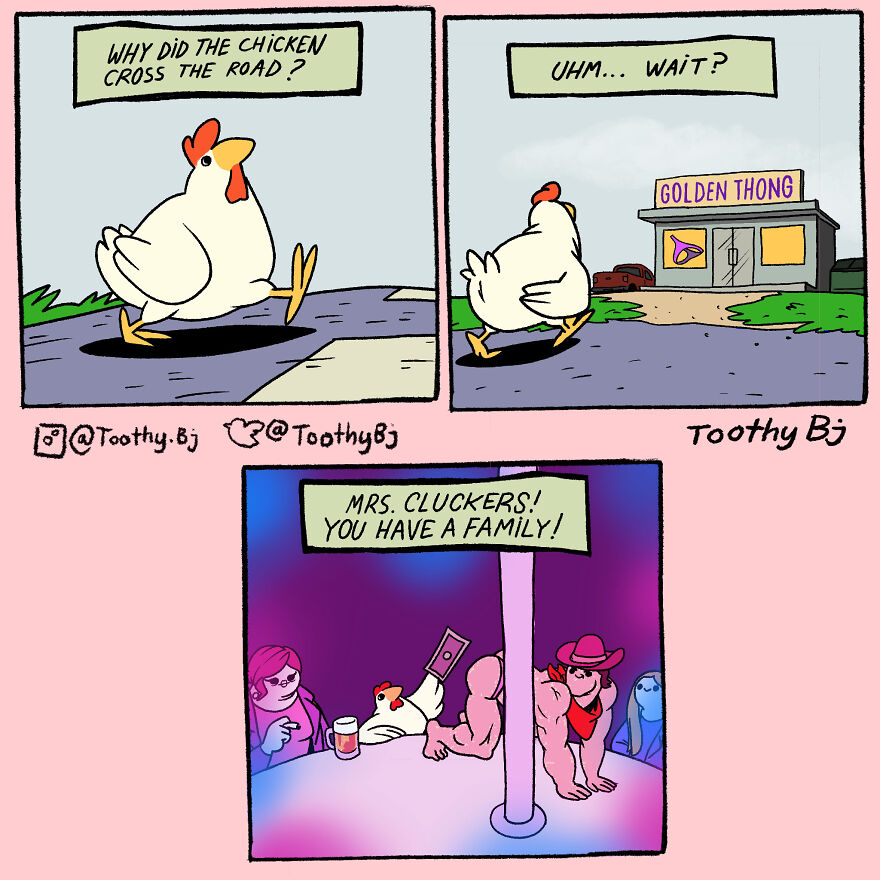 #20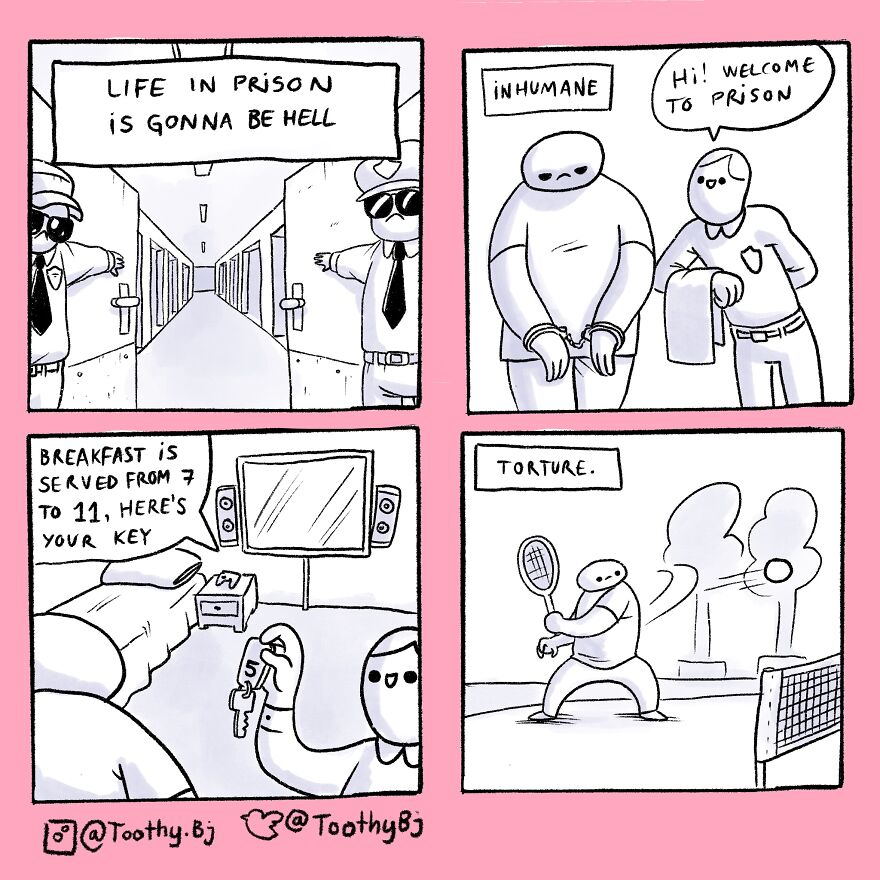 #21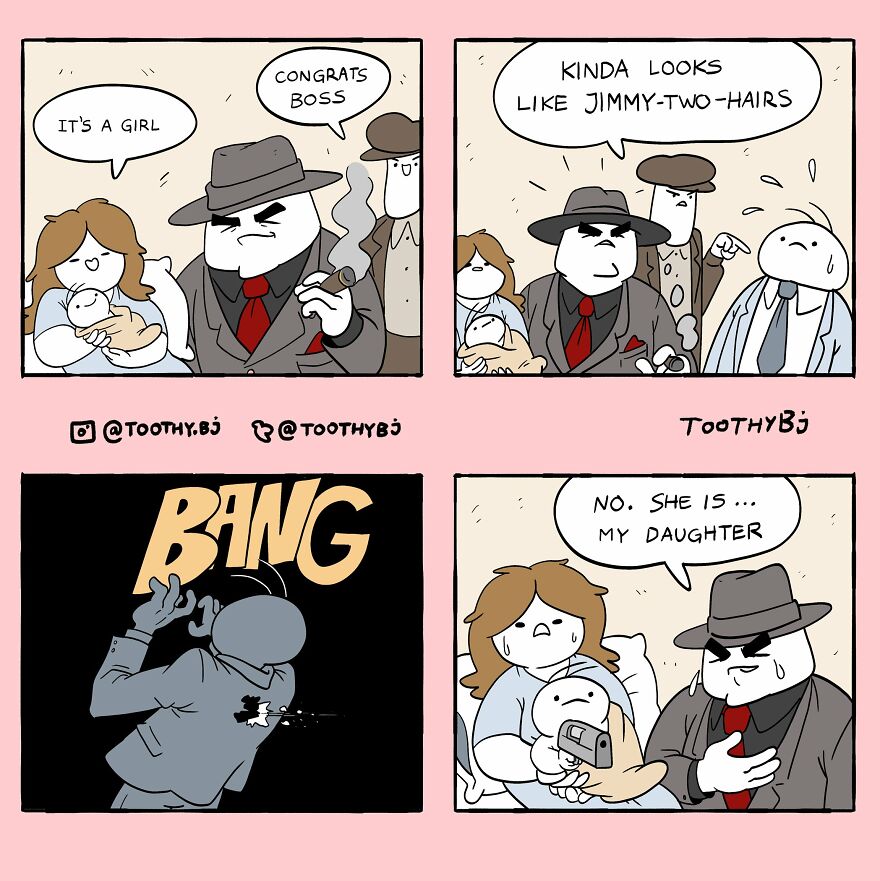 #22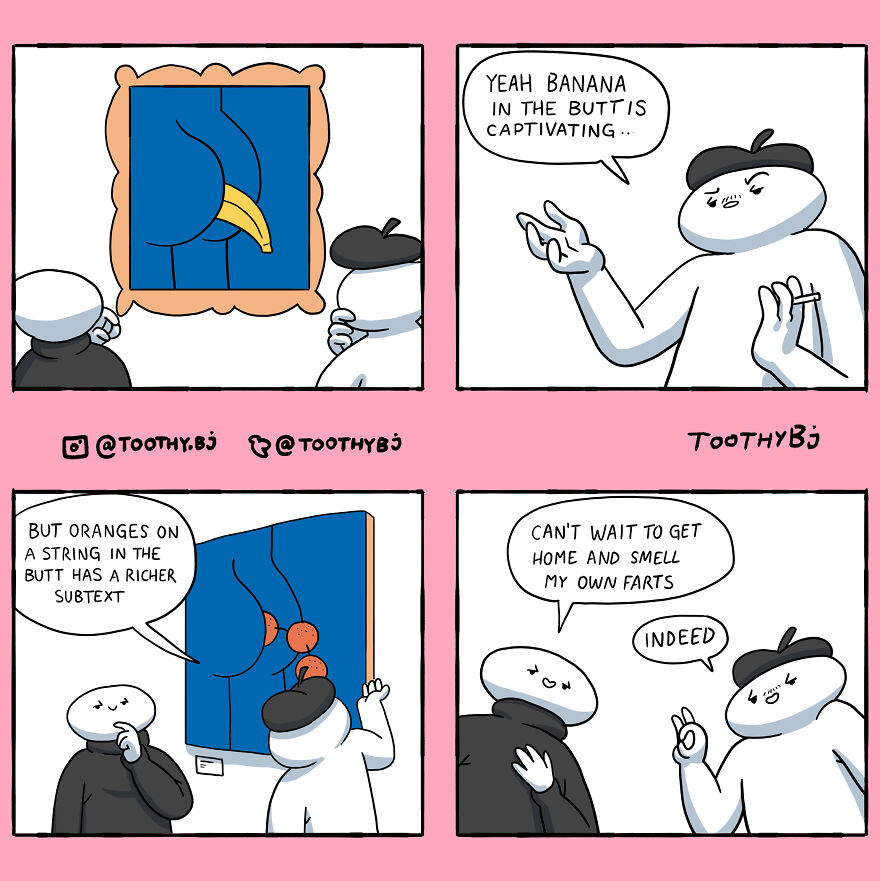 #23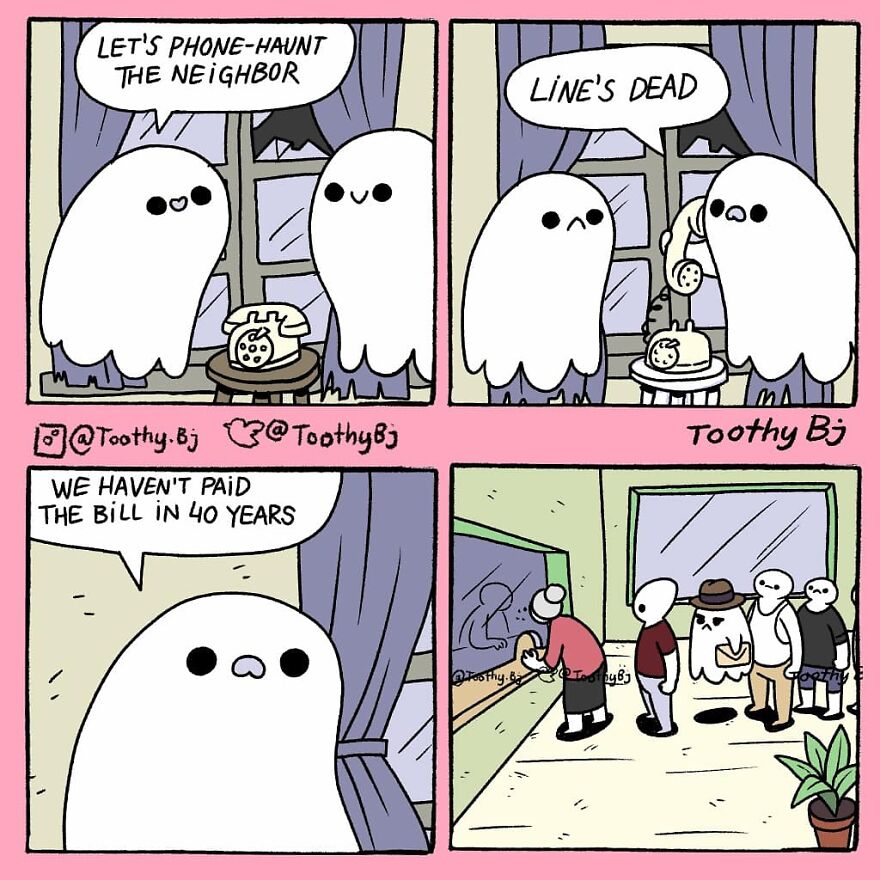 #24
#25
#26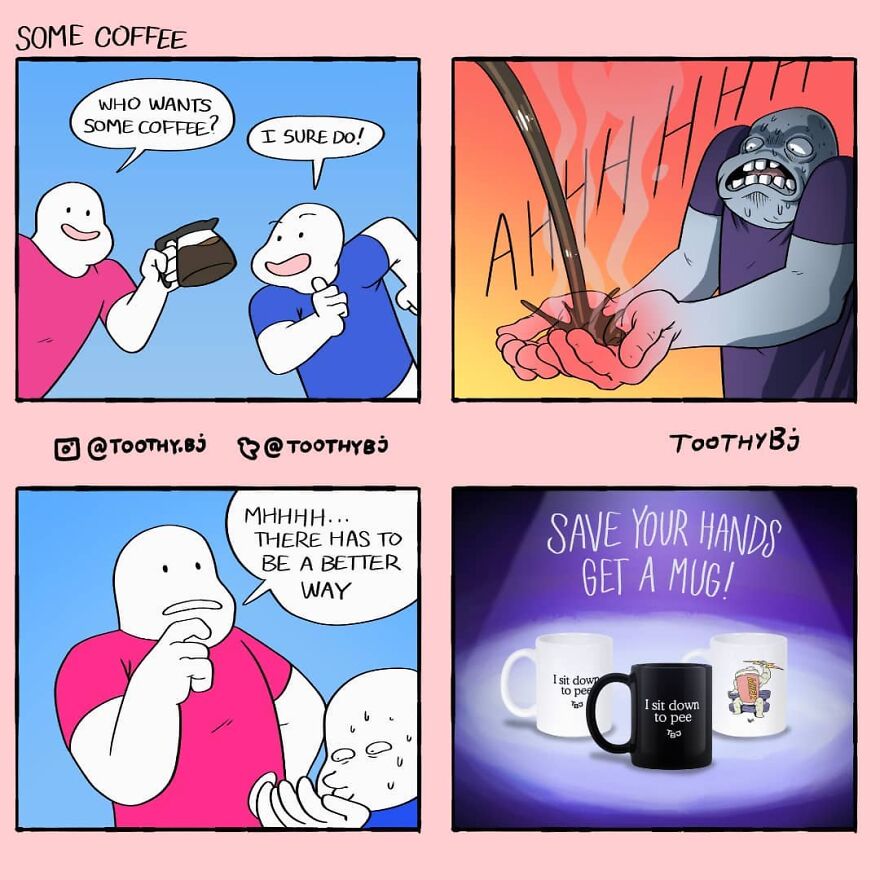 #27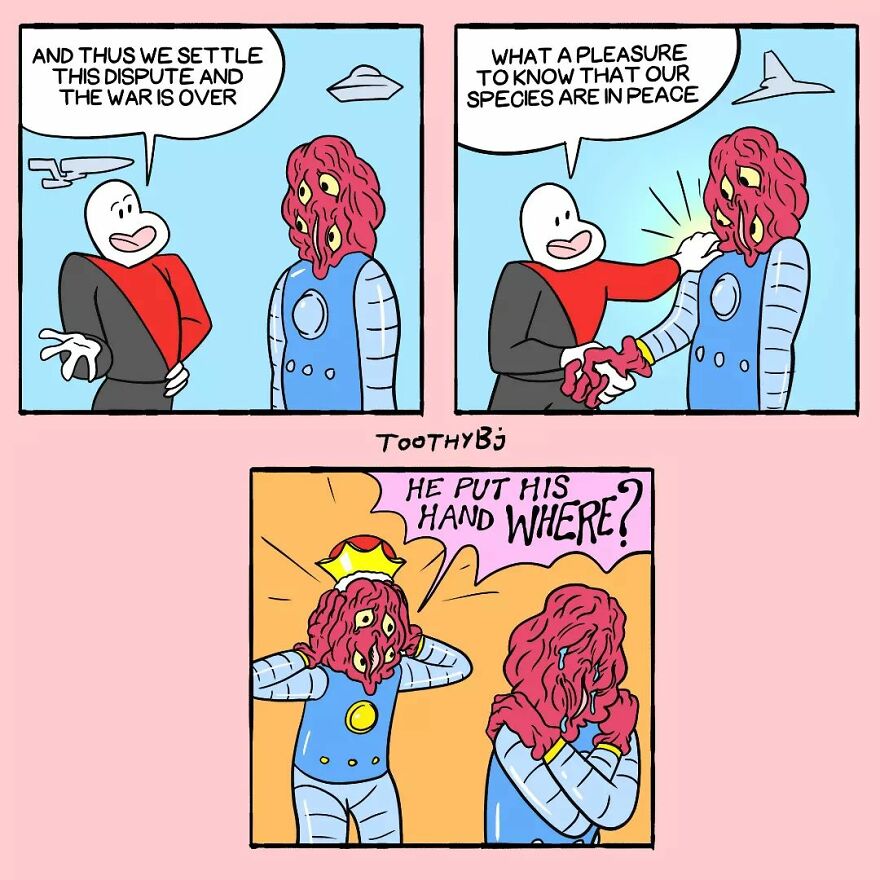 #28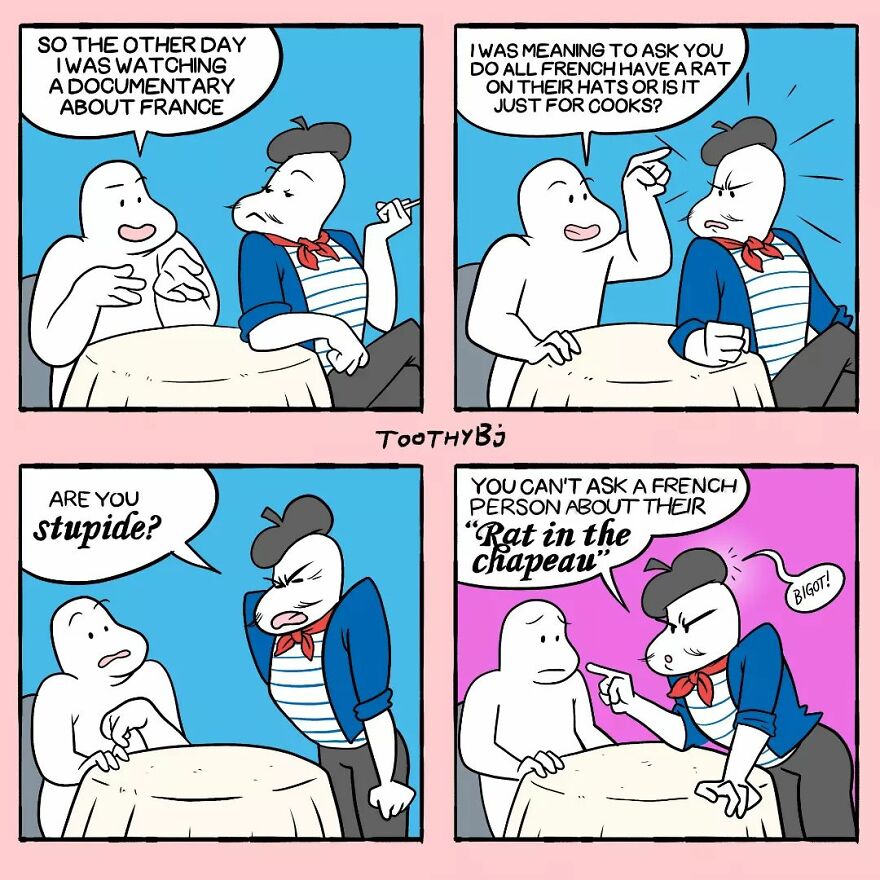 #29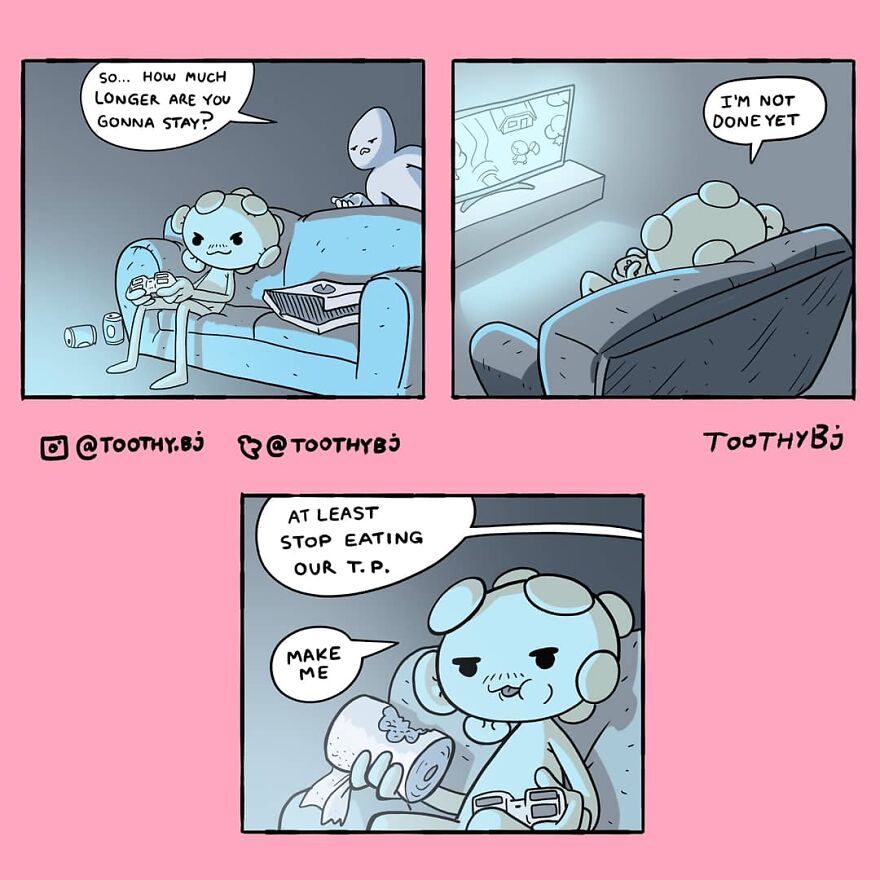 #30